Yesterday The Last Psychiatrist wrote a rather impassioned denunciation of the use of SSI to promote social justice.  He made some interesting connections between Psychiatry and Sociology:
The Terrible, Awful Truth About Supplemental Security Income
I.  I need to write this and get it posted before the Fingermen come and black bag me.

So you want to file a psychiatric disability claim against your former employer?  Too bad. 

Say you're poor and have never worked.   You apply for Welfare/cash payments and state Medicaid. You are obligated to try and find work or be enrolled in a jobs program in order to receive these benefits.  But who needs that?   Have a doctor fill out a form saying you are Temporarily Incapacitated due to Medical Illness.  Yes, just like 3rd grade.  The doc will note the diagnosis, however, it doesn't matter what your diagnosis is, it only matters that a doctor says you are Temporarily Incapacitated.   So cancer and depression both get you the same benefits.

Nor does it matter if he medicates you, or even believes you, so long as he signs the form and writes "depression."(1) The doc can give you as much time off as he wants (6 months is typical) and you can return, repeatedly, to get another filled out. You can be on state medicaid and receive cash payments for up to 5 years. So as long as you show up to your psych appointments, you'll can receive benefits with no work obligation.
II.  "That's not how it works for me!"

...you might say, which brings us to the whole point: it's not for you. It is for the entire class of people we label as poor, about whom comic Greg Geraldo joked: "it's easy to forget there's so much poverty in the United States, because the poor people look just like black people." Include inner city whites and hispanics, and this is how the government fights the War On Poverty.

In the inner cities, the system is completely automated. Poor person rolls in to the clinic, fills out the paperwork (doc signs a stack of them at the end of the day), he sees a therapist therapist, a doctor, +/- medications, and gets his benefits.

There's no accountability, at all. I have never once been asked by the government whether the person deserved the money, the basis for my diagnosis-- they don't audit the charts, all that exists is my sig on a two page form.  The system just is.
III.   But what happens when your five years on the dole are up?

Enter SSI, Supplemental Security Income. You can earn lifetime SSI benefits (about $600/mo + medical insurance) if "you" can "show" you are "Permanently Disabled" due to a "medical illness."

"You"= your doc who fills out a packet with specific questions; and maybe a lawyer who processes the massive amounts of other paperwork, and argues your case, and charges about 20% of a year's award. 

"show" has a very specific legal definition: whatever the judge feels like that day.  I have been involved in thousands of these SSI cases, and to describe the system as arbitrary is to describe Blake Lively as "ordinary."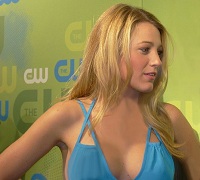 this non-sequitor here entirely for my own benefit.  Thank you for your patience
"Permanently disabled" means the illness prevents you from ever working.  "But what happens when you get cured?"  What is this, the future?  You can't cure bipolar.

"Medical illness" means anything.  The diagnosis doesn't matter, only that "you" show how the diagnosis makes it impossible for you to work. Some diagnoses are easier than others, but none are impossible.  "Unable to work" has specific meaning, and specific questions are asked: ability to concentrate, ability to complete a workweek, work around others, take criticism from supervisors, remember and execute simple/moderately difficult/complex requests and tasks, etc.

Fortunately, your chances of being awarded SSI are 100%. ("Not for me!"  Again, it's not for you.)  You may be awarded it on the first try; you may be denied and then get it on appeal; you may need a SSI hearing before the judge; or you may apply five or six times and finally get it after ten years.  But if you are persistent, you will get it. (2)
There is much more there and his writing is entertaining; go there to read the whole thing.  Essentially, TLP believes that what we have constructed with the system is to use the Medical, especially Psychiatric, system to pathologize poverty in order to pay poor people a minimal amount in order to keep them from resorting to more robust anti-social behavior.  In his terms:
Do you want riots in the streets? How much does it cost to prevent LA (your choice) from catching fire? Answer: $600/month, plus Medicaid.   Medicalizing social problems has the additional benefit of rendering society not responsible for those social ills. If it's a disease, it's nobody's fault. Yay empiricism.
Since I work at a clinic which serves predominantly disadvantaged new Yorkers, with a predominantly Black and Hispanic population, I can attest that TLP's post has some validity, though not as much as he might imply.  I have always considered the clinic at which I work to be fairly well run from an administrative point of view.  As a clinic policy (with rare exceptions) we do not fill out forms documenting our patients' inability to work and on the rare occasions when we see a patient who is so disturbed that work would indeed be impossible, we make such a determination time limited and expect that, except in the most extreme cases, decent treatment can render many of these people employable.  Admittedly this costs us patients since those who come to us expressly (if covertly) to acquire or continue to receive SSI and do not suffer from serious Psychiatric illness tend to find other clinics more amenable to their desires.  To run a clinic this way requires some extra work.  It is easier all around to fill out the forms, for us to pretend to offer therapy and medicine while the patients pretend to be sick, and for all to be happily paid by the system.  I suspect too many clinics operate under such a rubric.
[TLP is correct that for people who truly deserve SSI but want to work and fight against their disorder, obtaining SSI can be an ordeal; that could be the subject for another post.]
However, the more problematic patients, and the vast majority of the patients on SSI with "Depression", are those who have been so defeated by life, and have so little of the strengths and capabilities that are necessary for success in life and work that a successful life is simply beyond their horizons.  By the time these people are in their 40's the chances of them being able to become more functional members of society are minimal.  They tend to come to the clinic as products of all the social pathologies that define poverty; raised by single parents or grandmothers, raising children of their own from multiple "baby mamas" or "baby daddies", often with histories of drug and alcohol abuse (sometimes continuing but denied), and with all of the medical complications of personal neglect:  obesity, Diabetes, Hypertension, with elevated cholesterol and triglycerides, poor diets, no exercise, the list goes on.  Further, most did not finish school.  Their inability to succeed in life may be attributed to some combination of pathologic character flaws, limited intellectual abilities, dysfunctional upbringings, and dysfunctional culture.
The question is how to shift the incentives so such people, when caught in the system at a young age (before they have descended hopelessly into dependency) can recover enough agency to live a better life than they would on SSI, which after all, does not provide for much in the way of a "good life" despite the worries of the most Libertarian Social Darwinists.  Right now little attention is paid to these kinds of questions, however many interesting questions will arise when, sometime very soon, paying $600/month plus Medicaid becomes too expensive to carry the numbers of permanently disabled now on SSI.